Profile

Karlthulhu Ftagn!
Black&Blue&BrokenBones
Free Account
Created on 2017-04-05 12:54:12 (#2862314), last updated 2017-04-27 (21 weeks ago)
1,204 comments received, 0 comments posted
334 Journal Entries, 186 Tags, 0 Memories, 2 Icons

About

Mini Bio



Hello, Ladies and Gentlemen.

So. A little about me. Well. I'm a married man with a very dull job.
I look younger than I feel. Hopefully I look younger than I am, too.
I read and write for pleasure. I write fiction, but read all sorts of stuff.
I live with one wife, two dogs, one cat and two young male children.
Between us we've stuffed our house with a phenomenal amount of clutter.
We own a lot of stuff, too much, probably.

I love music, and never really get the chance to listen to enough of it.
I like all manner of pop and rock, from the western music I grew up with to the eastern music I'm just getting into.
Favourite bands and artists include Nine Inch Nails, Buck-Tick, Tom Waits, The Beatles, Anthrax, Gackt, The Rolling Stones, D, KMFDM, REM, Gwen Stefani, , Marillion, Nana Kitade, Bauhaus, Radiohead, Coheed & Cambria, The Young Knives, An Cafe, Queen, Abingdon Boys School and The Victorian English Gentlemens Club among many, many others.

I love movies too, and greatly prefer them to TV, which I find recently has become littered with reality shows and docutainment.
Bah. I really miss Buffy and Spaced.

My wife and I collect ABJDs. We have lots. Too many, maybe.

I used to be a bit of a goth, but I'm not really one any more.
I still like the music, I just don't feel the urge to live up to the 'image'.
Sometimes we go to Whitby Gothic Weekend, when work allows.

I have a filthy sense of humour. I don't know where it came from.

You'll note my LJ is friends only.
However, I'm really friendly and welcome new friends!
Just add me, comment, and I'll almost certainly add you back.
That's the kind of guy I am.

Thanks for stopping by.

Karlthulhu (aka Karasu).


Oh, by the way, here's Roy & Moss, dancing.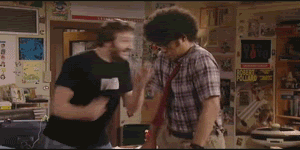 Cool Buck-Tick pic by
paraph
Find me on MySpace and be my friend!

Connect

People
[View Entries]

[livejournal.com]
1013374
,
andreaknoll
,
arkaya-cakes
,
bexylu
,
blackberry-roan
,
blaquewraith
,
cat-nano
,
cerrulian
,
darknessoflulu
,
darlingfreak
,
das-clive
,
devolutionmag
,
dickon-edwards
,
emmerson07
,
faery-story
,
gothichaven
,
hell-bunny
,
hobbit-chan
,
ickle-tayto
,
jestermarc
,
karlthulhu
,
kitteychan
,
lady-lillith79
,
littlepinkfaery
,
mickmercer
,
mistersuperhate
,
muskrat-john
,
naturescorpse
,
nemesis-to-go
,
otepoti
,
purplejackdaw
,
r0chet
,
redderz
,
ruarc-k
,
sinju
,
starsnsammiches
,
supercute-chan
,
thistledowne
,
valuexofxpain

[users.livejournal.com]
-serentity-

Communities
[View entries]

Feeds
[View Entries]

Subscriptions (0)

Linking
To link to this user, copy this code:
On Dreamwidth:
Elsewhere: